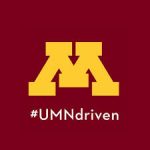 University of Minnesota Extension
Produce farmers of any size are sought as part of a project studying the business model of farmers markets serving as food hubs in communities.
University of Minnesota Extension is working with the Minnesota Farmers' Market Association, Minnesota Institute for Sustainable Agriculture, and Renewing the Country Side to test the business model. The goal is to figure out if this model is truly benefiting the farmer.
The team is seeking 18 farmers to commit to this opportunity by Oct. 31. By committing to the project, the farms are signing up to meet one-on-one with Ryan Pesch, University of Minnesota Extension educator in community economic development. Pesch will use FINPACK software to input and analyze records.
All personal information will be strictly confidential between the farm and Pesch. Financial data from each farm will be compiled and averaged with similar information from other farms. All names and other identifying details will be removed. Once all data is collected and analyzed the financial impact will be identified.
The project has funds to pay 18 farms each a $150 stipend to meet with Pesch and share their 2017 and 2018 financial records and keep track of 2019 records. Participating farmers will also receive sound financial advice for their farm, a news release stated.